Our Doctor
Steven L. Sheridan, DPM, ACFAS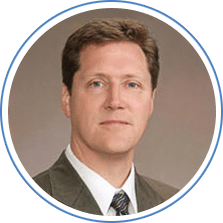 Steven L. Sheridan, DPM, ACFAS
Dr. Sheridan is a father of 3 children. He has been happily married to Heather since 1993.
Degrees:
Associates in Radiography: Ferris State University
Bachelors in Biology: Michigan State University
Doctorate of Podiatric Medicine: Scholl College of Podiatric Medicine
Surgical Residency: Norwegian American Hospital Chicago Illinois
Board Certification:
American Board of Podiatric Surgery
American Academy of Wound Care Specialist
Fellow: American College of Foot and Ankle Surgeons- www.acfas.org
Fellow: American Registry of Radiologic Technologists
Associations:
Michigan Podiatric Medical Association (former board member)
American Podiatric Medical Association
American Diabetes Association
In practice since 1996. He has provided complete foot and ankle care with the utmost concern for healing and getting the correct diagnosis. He is a self proclaimed technology freak and loves to use the latest equipment to provide his patients the convenience they deserve.
Diagnostic ultrasound and xray in his office. The latest in use of culture grown skin grafts, minimal incision surgery, and reconstruction of all foot/ankle deformities help give his patients the advantages they need to heal. The use of lasers to heal has been a part of our office since 2016.
Dr. Sheridan is always learning new ways to help his patients and this is what keeps our schedule full.